Field Day Update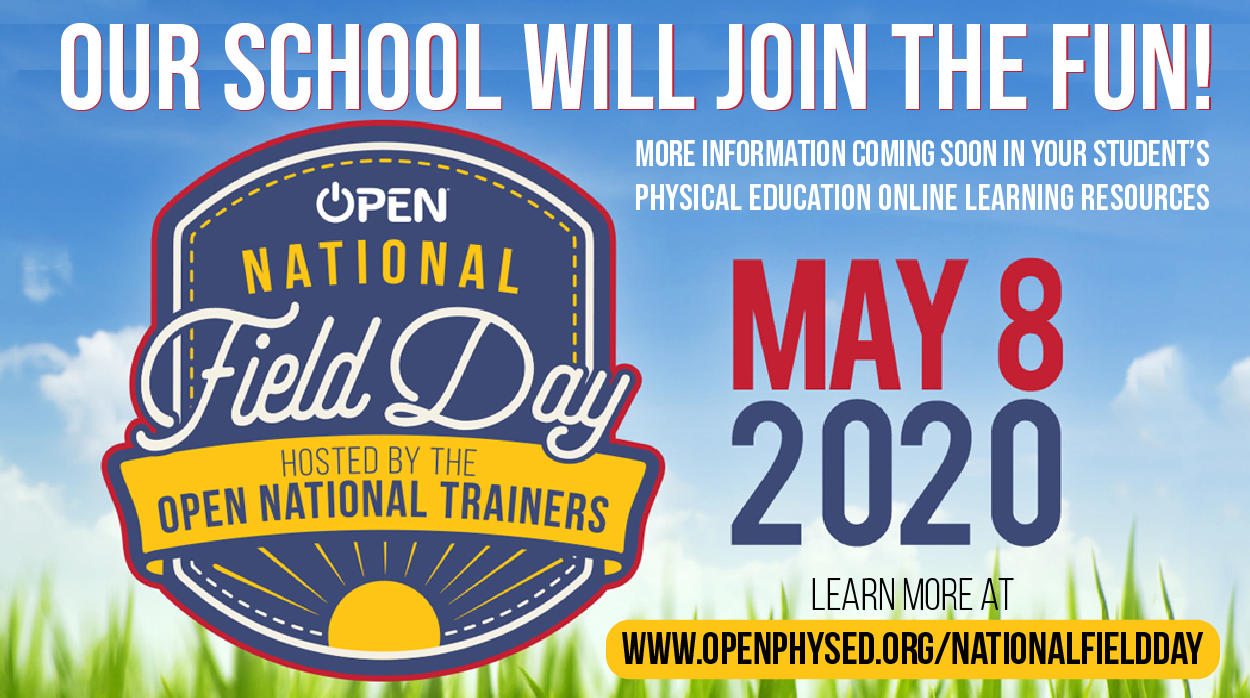 ---
https://openphysed.org/nationalfieldday
Temple Elementary Families,
Our school will be participating in the National Field Day on May 8th! Open has shared two practice packets that show you the events and how to play! Click on the above link, look under Event Cards and Practice Plans and click Field Day Event Pack 1, then set up and practice each event! Each packet will have 5 events and all events use equipment and other items you will find around your house. Practice each one to prepare for May 8th! Then fill out or answer the questions under the Student Practice Plan. After you do packet 1 then do packet 2! If you would like to go ahead and register please do! It is ok if you don't register, your scores will still count as long as you share them on May 8th. I will share more practice events with you next week! This is only practice. Our official competition date is May 8th.
Practice Up Tigers!!!! We are going to show up and show out on May 8th!!!
Mrs. Singleton